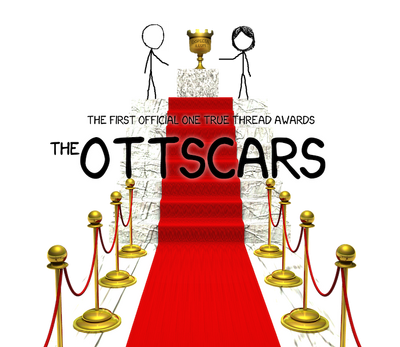 In celebration of the first anniversary of Time, the OTTscars were an awards ceremony organised by Yappobiscuits as a fun way to look back at the highlights of the first year of Time, with varied categories for just about anything that could've happened throughout the first year of the thread. Some are awards for OTTers themselves, others for objects/other things.
More info here.
The results are being presented in story/screenplay form, as if a transcript of a real awards ceremony. The first part can be read here. This is the only part available for the time being, until a new author is found (see below).
Seeking New Author
Edit
Yappobiscuits has since realised he no longer has the time or energy to complete the remaining parts of the announcements, and is looking for someone to take over writing duties. PM him if you are interested.